Features
How is funeral planning driving business growth?
According to Mintel's UK Funeral Planning Market Report 2023 it is estimated that over the next five years to 2028, the number of new sales is expected to increase from 178,000 to 237,000 with sales of basic funeral and direct cremation plans continuing to drive growth. Anthony O'Hara, an award-winning funeral director and Golden Charter plan provider based in Dorset talks about how funeral plan sales have supported his businesses growth throughout the years, specifically in relation to the ever-changing sector and evolution of customers' wants and needs.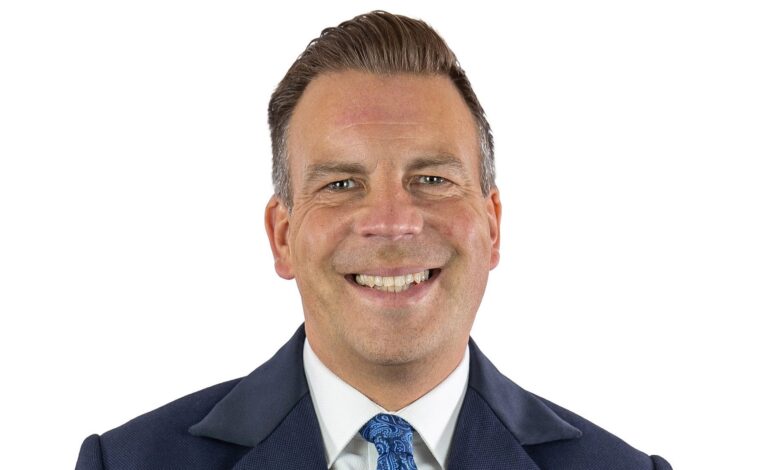 Anthony O'Hara is no stranger to the funeral industry. With 26 years of service in Dorset-based Nicholas O'Hara Funeral Directors, O'Hara has seen many developments and changes first-hand throughout the last three decades. According to O'Hara, the most notable change in the ever-evolving sector is the rise in funeral plan sales. Even though funeral plans sold in 2022 fell by 18% on the previous year due to the industry becoming FCA regulated midway through the year.
Over the last 10 years O'Hara has witnessed a significant shift in customer perspectives and expectations, and he has ensured his business has adapted to the needs of its clients through the shift. O'Hara says: "It is important as a funeral director that you prioritise exploring ways to improve services offered to families, to ensure they stay with you no matter the preference of funeral. Over the last 13 years, funeral planning has been a major focus for us and now plays a huge part in our business with one in seven of our clients having a funeral plan in place."
Mintel's UK Funeral Planning Market Report 2023 also suggested that over the next five years to 2028, the number of new sales is expected to increase from 178,000 to 237,000 with sales of basic funeral and direct cremation plans continuing to drive growth.
O'Hara adds there has been a notable shift in the taboo around conversations about funeral planning in public. "We're finding that increasingly conversations are more comfortable and fewer people are worried about talking about planning for the end of life," he says.
He added that if you compare the conversations you have with families and individuals now to ten years ago, more tell us they would like a funeral plan as family members and friends have them in place, whereas previously they may have been the odd ones out for planning ahead. "To me, that shows a dramatic shift in perceptions."
O'Hara recalls having a "lightbulb moment" 13 years ago, following a conversation with his Golden Charter business manager who shared how many plans were sold each year, and the proportion of these that were being secured by large competitors rather than independent funeral directors. He stated that this conversation "opened his eyes to the commercial benefits of focusing on funeral plan sales".
He notes people buy funeral plans for all sorts of reasons: to avoid financial problems in the future, to reduce the stress of organisation at the time of death, to prevent the family second-guessing and arguing about what they would have wanted or to arrange an environmentally friendly (eco/green) funeral. Whatever the reason, with funeral costs as they are, making advance plans to help pay funeral costs can be a great help to those left behind, when the time comes. Since that conversation with his business manager then, Nicholas O'Hara Funeral Directors secured multiple awards for funeral plan sales, and is leading the way in highlighting the positive impact that funeral plan sales can have not only on the business' success but also on the offering provided to clients.
O'Hara says: "A clear focus on marketing and promotion of sales has been integral to the last decade and a large part of the funeral planning focus for us must be the promotion of plans and options available to our clients." He also stated that as plans become more popular, we worry less about customers being completely blind to the idea of funeral planning, and focus more on providing information and details on exactly how plans work and the choices available to them, ensuring they have full knowledge of options.
"A lot of our funeral plan business also comes from positive word of mouth and recommendations throughout our communities, however we cannot rely solely on this to accumulate into plan sales, so marketing plays an important part. Many of our clients and the wider community we serve know that our plans are with a trusted brand and that we operate in a regulated environment, increasing their trust in us and securing a Golden Charter funeral plan." He also emphasised that businesses should stay focused on a sales strategy to drive business growth. "Funeral directors should be prioritising this every day. As we know we work in an extremely fast-paced profession, however dedicating time to focus on funeral plan sales is a strong way to ensure the future of your businesses success. For us, if we do not focus on selling future plans, and replenishing these at the rate they are being delivered, our business will simply not grow."
To funeral directors who are struggling to dedicate time and focus to funeral plan sales, O'Hara says: "Find a member of your team who is confident, and give them an incentive to lead the funeral planning focus. Also, make use of low-cost and effective tools, like social media, your funeral home windows and mentions of plans in literature at the time of need, to open up the conversation with customers. Lastly, the support of Golden Charter is also hugely important, and businesses should lean on their plan provider to support the process."